No one is loosing their sight.

Today Wi started training Blind retrieves. We decided to start with visual aid of a white traffic cone (normal orange-white cone, wrapped into a white towel).
I can only say it could not have gone better.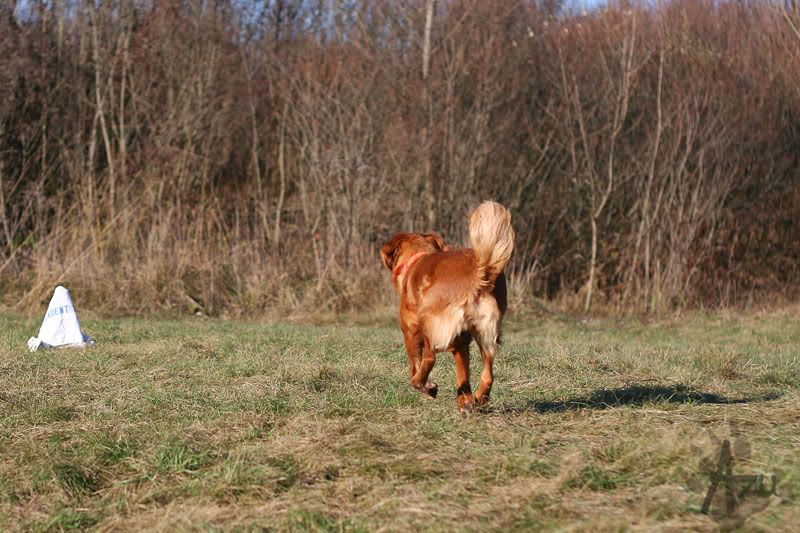 First she retrieved 5/6 dummys from the pile around the cone, each retrieve was slightly longer. Since we just started I think it's normal that it takes her a little more time to find her "picture". She'll also have to get used to keeping her eye on the picture when I move my hand next to her head.
The biggest concern I had was "shopping". But she never shopped...not even switched. Maybe she grew out of it or maybe it was simply that that I'm not giving her "come in" whistle every time she gets a dummy in her mouth. Anyway I was really proud of her work today.
After 5 I gave her some break and then she did another 3 with a bigger distance between.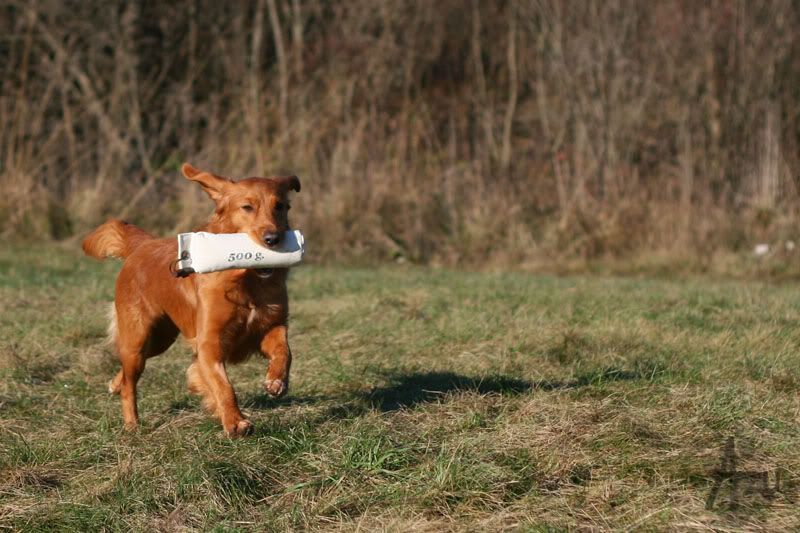 We also did double marking. Again I wasn't sure about her switching but she never switched nor showed any desire to switch in both doubles.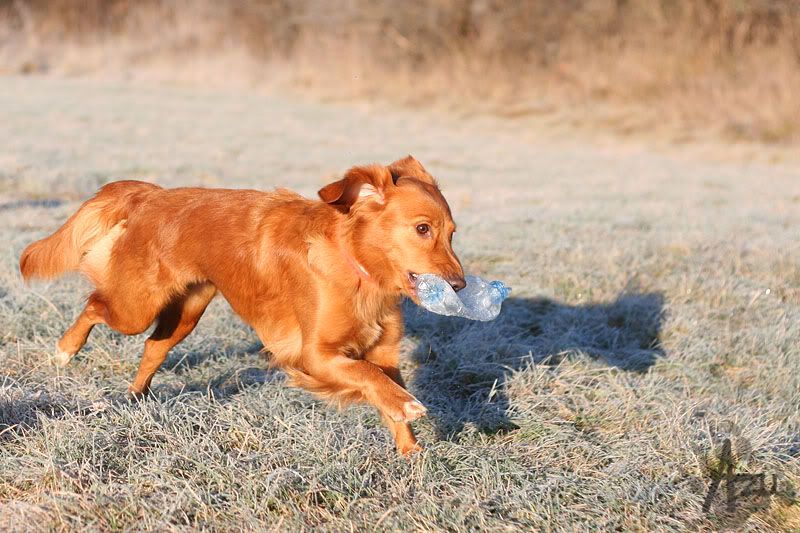 She seemed to be in a really really good mood today and she even played with other dogs.